Physiotherapy and Sports Injury Treatments
A collection of techniques in which hand movements are skillfully applied to mobilise joints and soft tissues. These techniques may be used to alleviate pain, improve motion, induce relaxation, reduce edema, and improve pulmonary and musculoskeletal function.
Joint manipulation attempts to restore full joint mobility by a single forceful movement. It may be performed when restoring knee or shoulder motion after prolonged loss of motion with the formation of adhesions that limit joint play. Joint manipulation applied to a spinal joint (usually referred to as high-velocity) is a short-amplitude thrust that is beyond the patient's voluntary control; it is always performed with the patient conscious.
Manipulation is undertaken by our highly experienced professionals with over 29 years of experience. We use MBM (Medically based Medicine)  It has been proven to lead to faster recovery.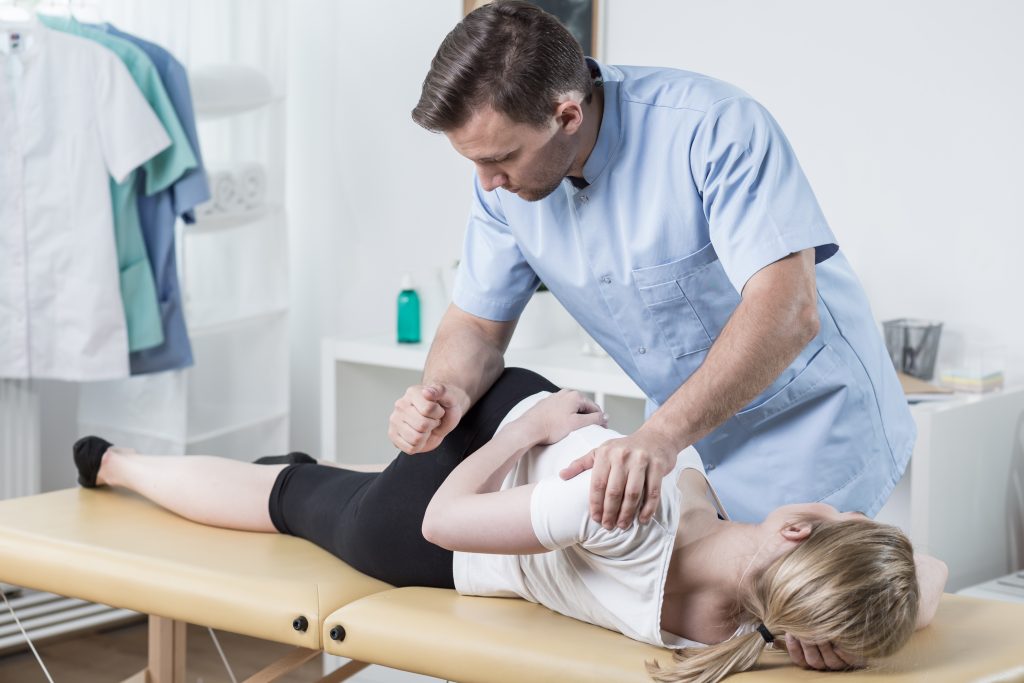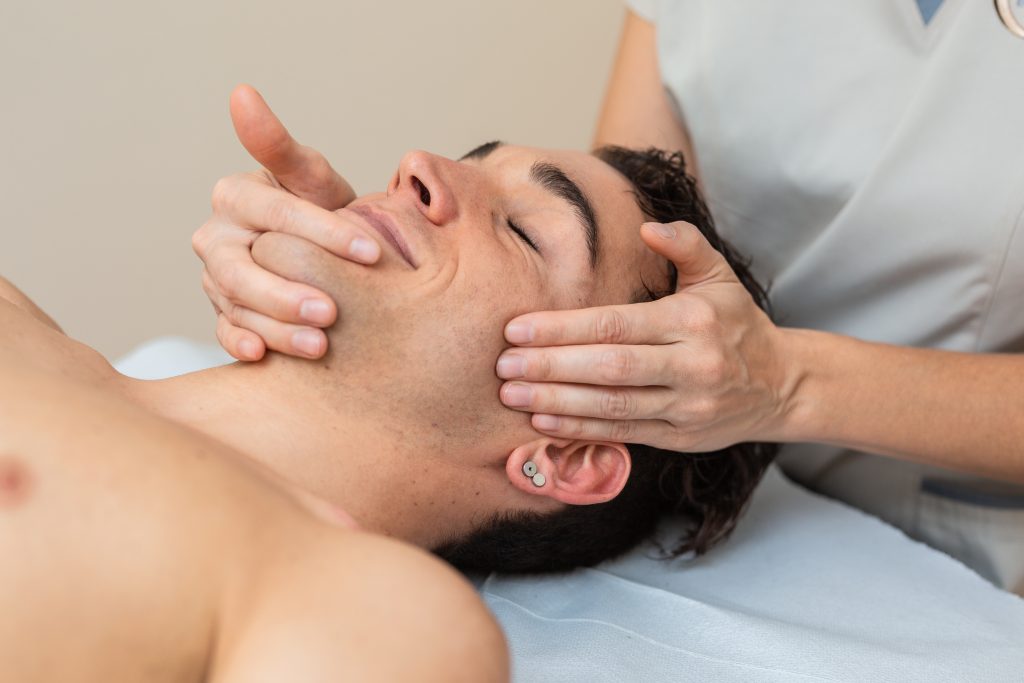 For over 38 years we have used traction for disc's, sciatica, trapped nerves, chronic back and neck pain, osteoarthritic (wear and tear) necks and backs with many patients on our "M.O.T" list for regular treatments. The analogy I use is that discs are like tyres with a slow leak that you cannot repair. You need to manipulate and grease up the joints, stretch at home but every so often you need to pump up the tyres. i.e. traction and manipulation.
Supposed beneficial effects of lumbar and cervical traction are as follows:
extension of the soft part tissue around the facet joint,
displaced correction of the intervertebral discs and facet joint,
separation of the facet joint,
expansion in the intervertebral foramen,
decreased pressure of the intervertebral discs,
extension of the anterior and posterior longitudinal ligaments around the vertebral body,
reduction of prolapsed discs,
relaxation of muscle spasms by stretching,
improvement of blood circulation, and
psychological effect
Conclusion
Lumbar traction can provide a distractive force at the lumbar spine, and patients who experience the application of such force show an immediate response after traction.
Trial registration
University Hospital Medical Information Network – Clinical Trial Registration: UMIN-CTR000024329 (October 13, 2016).
Physiotherapy is a science-based profession that helps restore movement and function when someone is affected by injury, illness or disability. Physiotherapists are experts in the restoration and maintenance of human movement and function. We look at you as a whole person with the aim of returning you to all of the activities you love to do.
Our physiotherapists are experts in the treatment of muscle and joint conditions. They employ advanced assessment techniques to effectively
diagnose you, leading to the appropriate treatment for your particular problem.
We will help to correct and improve the body's own natural healing mechanisms using a variety of techniques. This will promote the reduction of pain and restoration of movement. With this treatment, in combination with a rehabilitation plan involving mobility and strengthening exercises completed at home, you will soon find you are able to do the things you'd been struggling with.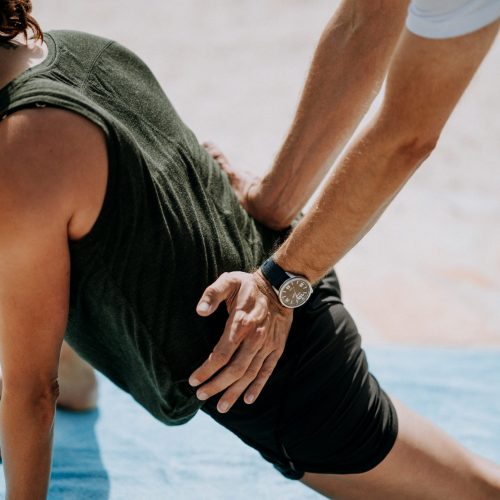 What can our Physiotherapists help with?
Back and neck pain
Sports injuries
Joint stiffness
Osteoarthritis
Loss of mobility
Headaches
Lots of other aches, pains and reduction in function!
It is advised that you wear loose, comfortable clothing and be prepared to show the body part for which you are getting treated. We have both male and female physiotherapists available should you feel more comfortable seeing particular person.