About All Backs Physiotherapy
Providing the highest quality of physical care in and around Stevenage and Hemel Old Town.
The All Backs Clinics were established some 38 years ago, through the years growing and developing into the team and clinic you see today.
Offering a comprehensive range of treatments for all patients, whether they suffer from neck pain, back pain, hip pain and ankle, foot and heel pain – each patient is assigned to a highly qualified practitioner to help assess and treat their condition.
We will treat each and every patient uniquely: listening closely, examine, then explaining our diagnosis and recommending a customised course of treatment that's right for you.
You are welcome to contact us by telephone or e-mail if you require any further information.
The All Backs Clinics are recommended by Doctors and major health insurers as providers of first-class care.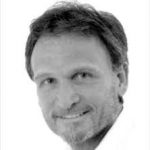 HCPC No. PH45591  |  CSP No. 52599  |  AACP No. 6141
Ross, who was born and qualified in Auckland NZ (1992), is the Senior Physiotherapist, proprietor and the 'backbone' of the company.
Qualified as a Doctor of Physical Therapy at Des Moines University in 2010 and trained in the use of acupuncture, he went on to obtain a Bachelor of Physical Education and postgraduate diploma of teaching.
He has a particular interest in sports medicine, manual therapy, manipulation, acupuncture, electrotherapy and traction.
Ross is a huge rugby fan (Kiwi's of course) and a keen skier.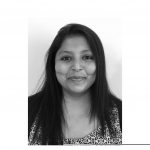 HCPC 101574  |  CSP 094663
Ankita qualified as a Physiotherapist in India in 2010; she worked there for 2 years in the paediatric and musculoskeletal departments before moving to the UK. After working briefly in the NHS, Ankita has been working in private practice as a musculoskeletal physiotherapist for the last 5 years in various gym and private clinics.
Ankita is particularly interested in manual therapy, sports massage, rehabilitation, exercise prescription & electrotherapy.
Ankita is trained in spinal manipulation and specialises in treating back and neck pain.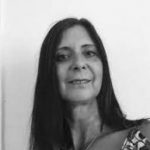 Practice Manager
Sue originally joined the Practice as part of the reception team in June 2000, where she gained valuable experience in running a Physiotherapy Clinic and is now our Practice Manager.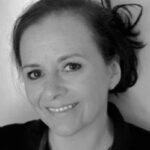 Massage Therapist
Alison joined the team in 2017 working closely with Dr Ross Le Bas specialising in rehabilitation soft tissue therapy. Conditions cover Mixed Martial Art fighters to Parkinson's patients, sports massage to post operative rehabilitation.